Mold is a fungus that thrives in warm, moist environments. If you have ever seen black spots on your walls or ceilings, then you likely have a mold problem. While some people choose to remove the mold themselves, this can be a difficult and dangerous job.
There are, however, four plants that can help get rid of black mold: aloe vera, English ivy, Boston Fern, and the Peace Lily. These plants not only remove mold from the air, but they also add humidity to dry environments and improve air quality overall. So if you are dealing with black mold in your home, consider adding one or more of these plants to your décor.
Aloe vera – helps to get rid of mold and absorbs moisture
Aloe Vera is a succulent plant belonging to the Aloaceae family. Known for its natural healing and medicinal properties, Aloe Vera has long been used as an effective remedy for a range of ailments.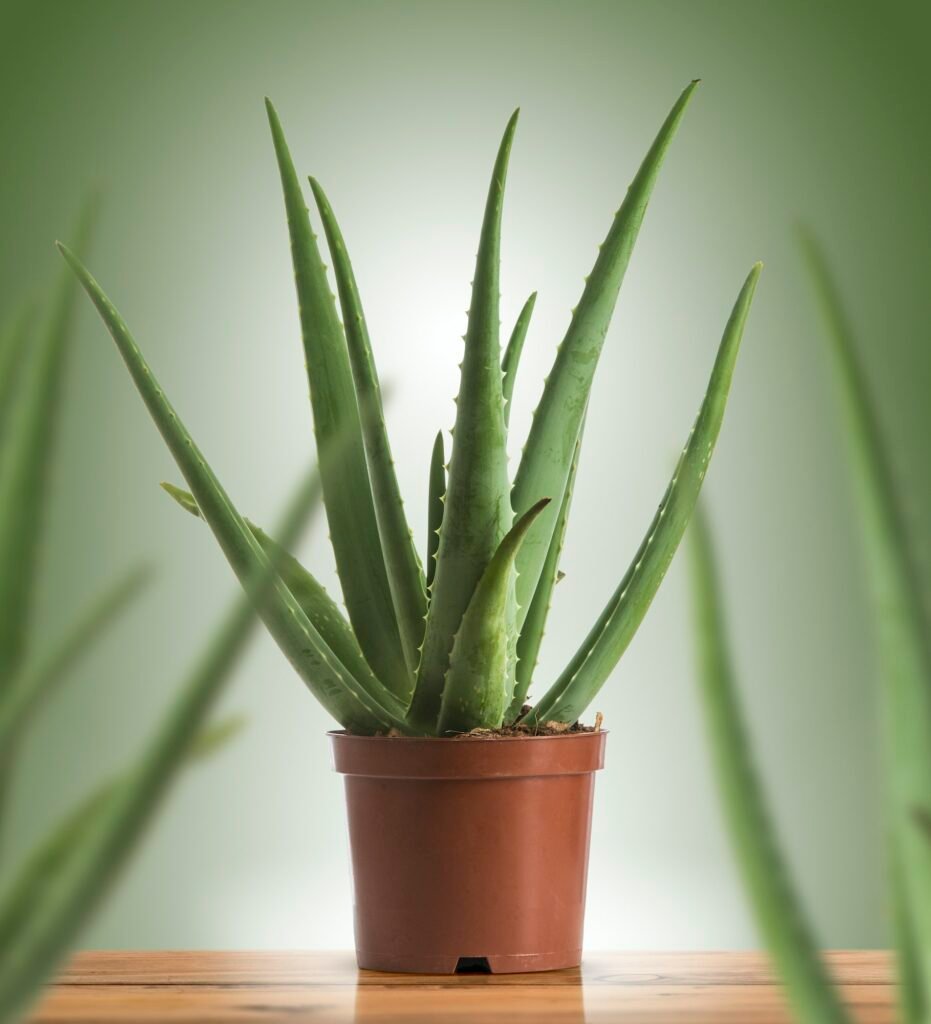 More recently, however, it has gained recognition as an important tool to help rid spaces of mold and damp.
Aloe Vera is particularly effective in humid climates where the warm air encourages mold growth and damp begins to take hold. Not only does Aloe Vera absorb moisture from the air thus reducing humidity levels, but its active ingredients are also able to reach into cracks and crevices where mold is most likely to fester.
It can be used on walls or ceilings, doors or windowsills; virtually anywhere that damp or mold might leave an unpleasant odor or cause damage over time.
A potential downside is the fact that adding more plants can increase humidity levels; so if you are already dealing with another form of moisture issue in your house, it would be advisable to move one of the plants away from your bedroom area.
But overall, a healthy green aloe vera plant not only looks aesthetically pleasing but also make for a useful solution in areas prone to mold problems as well as helping you enjoy a fresher environment all year round. Who knew?
English ivy – removes toxins from the air and prevents mold growth
English ivy (Hedera helix) is a beautiful, adaptable species of plant that has all sorts of benefits for both people and their homes.
Its greatest gift lies in its ability to improve air quality – English ivy helps to filter out toxins from the air around us while adding oxygen as a by-product.
This can be particularly useful in older homes where paint fumes or other airborne contaminants are present. In addition to filtering out toxins, English ivy also has the power to prevent mold growth in damp areas.
This means that if it is placed near windowsills on the inside, which may become condensated, or along pathways that become wet from precipitation, English ivy can help to keep mildew at bay!
What's more, English ivy adds an inviting aesthetic touch wherever it's located and requires little care or maintenance: a bonus for any busy homeowner!
All in all, this wonderful vining plant has so many uses and advantages for our health and home environment.
Boston fern – efficient at removing formaldehyde and other chemicals from the air
For anyone looking to improve the air quality in their home, Boston ferns are an effective and efficient choice. Not only do they help to keep the air free of impurities such as formaldehyde and benzene, but their lush foliage also makes them a decorative addition to any space.
In fact, research has shown that Boston ferns boast remarkable abilities when it comes to detoxifying indoor air.
Remarkably efficient at removing formaldehyde and other chemicals from the atmosphere, one study showed them reducing formaldehyde levels by up to 45%.
Furthermore, these hardy plants can grow in low-light environments, meaning that you don't have to invest too much time or energy into looking after them.
If you're looking for an easy way to clean your home's air without often having to worry about watering or repotting plants, a Boston fern could be a perfect choice. With their attractive foliage and powerful purification capabilities, they make a great addition to any indoor space.
Peace lily – one of the best plants for removing all types of toxins from the air
For anyone looking to add a bit of nature to their home, a peace lily is an ideal plant to choose.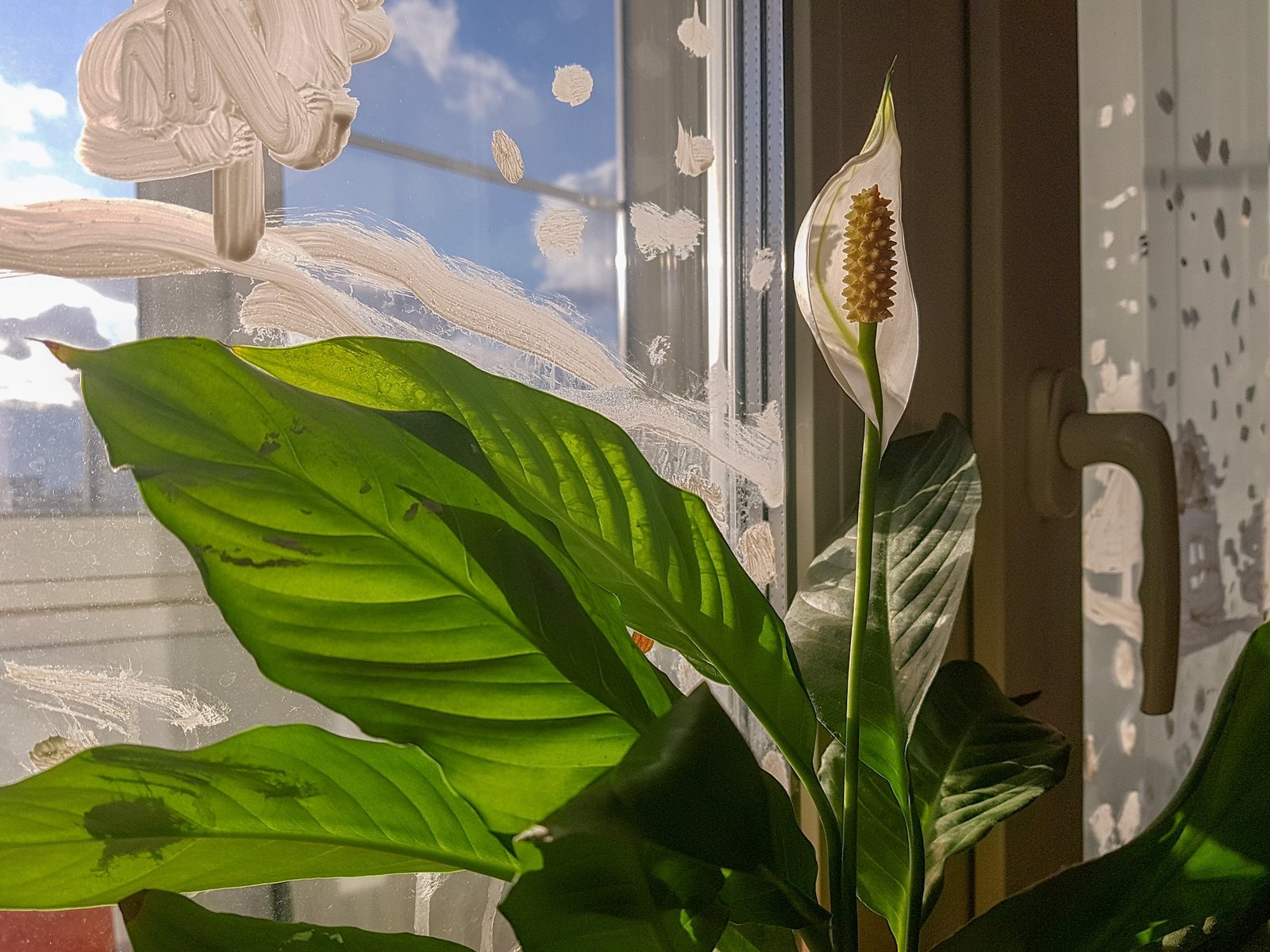 Not only are they beautiful and relatively easy to care for, but they also work around the clock to help purify the air. This special houseplant has been found to be highly effective in removing all types of toxins from the air, such as formaldehyde and volatile organic compounds.
These substances can come from paints, plastics, and other common household items, making them a potentially hazardous presence in our homes.
Fortunately, the peace lily helps neutralize these toxins with its powerful filtration system. Its leaves act like sponges to absorb harmful chemicals and particles out of the air so that we can breathe easily in our own space.
All we need to do is give it enough light and water regularly, and we can have the satisfaction of knowing that our home environment is cleaner and safer thanks to this incredible plant!
These are just a few of the many houseplants that can help to improve the quality of your indoor air and help tackle the growth of black mold. By adding one or more of these plants to your home, you can breathe easier knowing that they are working hard to remove toxins and other harmful chemicals from the air.
So, do you have any houseplants in your home or are you suffering from mold? If not, maybe now is the time to add one (or more) to your collection!